---
MARCAL
"Odd and Cute Couple They Are."--SailorMars71 3-5-03
Welcome
to
The Diner of Love
The MARCAL Home Page

We're Glad You're Here!
Marcie & Al
Although Marcie eventually moved on to a new job, this site will always pay homage to the diner because in our hearts it's a symbol of the funny, sweet and breathtakingly touching journey Marcie and Al took from snapping sarcastic antagonists to deliriously romantic soul mates. ~~Tessarae87
... And The Story Continues
Marcal
Marcal Moments In Time
Click the link above to watch the slideshow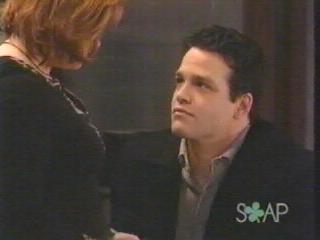 Michael's name & body, Al's heart & soul, and Marcie's faith & hope--things change, things stay the same, the love remains--a marriage of true minds.~~Tessarae87
Let me not to the marriage of true minds
Admit impediments. Love is not love
Which alters when it alteration finds,
Or bends with the remover to remove:
O, no! it is an ever-fixed mark,
That looks on tempests and is never shaken;
It is the star to every wandering bark,
Whose worth's unknown, although his height be taken.
Love's not Time's fool, though rosy lips and cheeks
Within his bending sickle's compass come;
Love alters not with his brief hours and weeks,
But bears it out even to the edge of doom.
If this be error and upon me prov'd,
I never writ, nor no man ever lov'd.
--William Shakespeare

---
And Then It Was Over
The onscreen story of MARCAL has ended but as far as I'm concerned the story continues the way it began--in our hearts.

The Diner is not closing. It will remain, as it has been for the last few years, an archive site and repository for our collective MARCAL memories. There will still be periodic updates and new things added to celebrate what was at the start a simply wonderful fairy tale. ~~ Tessarae87 8.30.09
---
The Back Deck
The Diner has added a deck to the back that looks out over Angel Square and the park to present somewhat off-topic posts or to celebrate non-OLTL performances by our favorite actors.
Currently the Back Deck is displaying images of
Nathaniel Marston's wonderful performance on NBC's Law & Order: Special Victims Unit that was broadcast on November 25, 2008.
Law & Order: SVU
Click the link above to go to The Diner's Law & Order Image Page. ENJOY!
AND
There is also a section for chilling out with our favorite ex-Navy-Seal
Brody Lovett's Cove
Click the link above to go to the Back Deck's Brody Lovett Page. ENJOY
---
The Corner Booth
MARCAL Message Board
Come join the party!
Squeeze into the booth and enjoy gushing & discussing with The MARCALS
Special Photo!
Nathaniel at The Corner Booth
Click for full size version

Special Group Photo!
Raising a Glass to The Diner
at the
NMFC Event!
Hurricane Disaster Relief CD
One Life, Many Voices
It's All About the Love!
Click for link to Postcards to support Marcie & Michael!
Support Our Couple!
Spread the Love!
At Last!
The Engagement & Wedding Page
Click to go to the Marcal Engagement & Wedding Page
Click on the links below for What's What at The Diner of Love!
---
Updates
Want to know what's new at The Diner of Love? Check here.
Photo Essays
Snappy Musings about MARCAL
Video, Slideshows & Sound Clips
Video clips and slideshows featuring MARCAL and other OLTL characters.
Marcal Scenes
Check out scenes with Marcie & Al
Marcal Episodes
Check out scenes with Marcie & Michael
Take Two
Check out Marcal Rewrites & Alternative Scenes
Voice of the Night
So what exactly is Al saying on the radio?
Bring Back The Night Postcards

MARCAL! MARCAL! MARCAL!
The Campaigns
Support Our Couple
SAVE OUR VOICE
It's All About the LOVE
AN EVER FIXED MARK
Art of Marcal
View Artwork created in the spirit of MARCAL
History of Marcal
How in the world did all of this get started?
Al Holden Timelines
Pre-Marcal Timeline
Holden Family
The Marcals
The Who's Who of MARCAL Fans
Marcal Talk
What are people saying about MARCAL?
Marcal Fan Fiction
What's going to happen in the MARCAL storyline? No one knows but that doesn't stop people from writing their version. Read MARCAL stories here.
Signs & Portents
Will MARCAL be?
Music of Marcal
Every great couple needs a little Night Music.
Lyrics, Playlists & Slideshows
Behind the Blue Curtain
Kathy Brier & Nathaniel Marston
OLTL Credits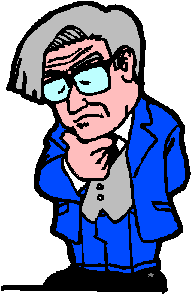 Psychology 101
Sigmund's Room
See what "the experts" have to say about MARCAL!
Check out Nancy Ge's hilarious Llanview Minute-to-Minute!
The Menu
Links to other boards & websites

The Newsstand
What is the fourth estate saying about MARCAL?
Photographs, Articles, Polls & Letters

Upclose & Personal
Ever met your favorite actor? These fans have. Read their recaps!
The Carousel
Off Topic! Things of Interest. Grey's Anatomy Fan Page
The Corner Booth
MARCAL Message Board
Want to discuss MARCAL? Post your messages here.
VIEW:
The Diner of Love
The first website on the net devoted exclusively to Marcie & Al (MARCAL)

Thanks for stopping by!
I hope you enjoyed the site and will stop by often!
~~ Tessarae87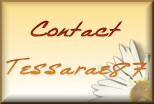 Since March 6, 2003